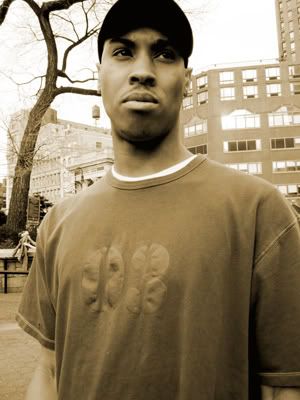 What up y'all...as most of you know I never really write too much on here, I like the site to stay focused on the different artworks. I don't usually share anything personal, cuz
1. I'm kinda private and
2. I just figure y'all don't care lol.
But for those still reading this, I'll share whats been happening with me...
I went to Ikea for the first time in my life yesterday and hopefully the last. I had been hearing so many great things about this place, yet everyone failed to mention to me that Ikea is structured like a laboratory maze, where you have to carry all the heavy items yourself. I got some nice items that will finally make me feel like I actually live in New York now and not like I'm just on a really, really long visit. But, first of all the service sucks. I tell the workers, I'm really concerned with durability, do you have any suggestions? This idiot says, 'all our stuff is durable, anything can be broken.'
Lame.
Second, you have to follow arrows for miles to find what you're looking for. Third, I know I got toned up Bruce Lee muscles, but I'm still skinny. Almost broke my back, just putting the boxes onto my cart. So yeah, that's hopefully my last time going there. Tomorrow, I will be busy assembling everything I bought. Except ummm..the most I ever assembled in my life was Lego's. So I'll let y'all know how this goes.
Musically
I'm really in a good place right now. I feel like I'm hitting a zone creatively and anxious to see what comes from it. For those wondering about the mixtape, it'll come...but has to be the right timing. With so much over-saturation online with rappers, its easy to get overlooked or just not get the right amount of attention. So, I'm just being strategic, but just know it'll come. In the meantime, you should see more production popping up from me and some collaborations as well.
Holla.